Cover Worthy – High-End Retoucher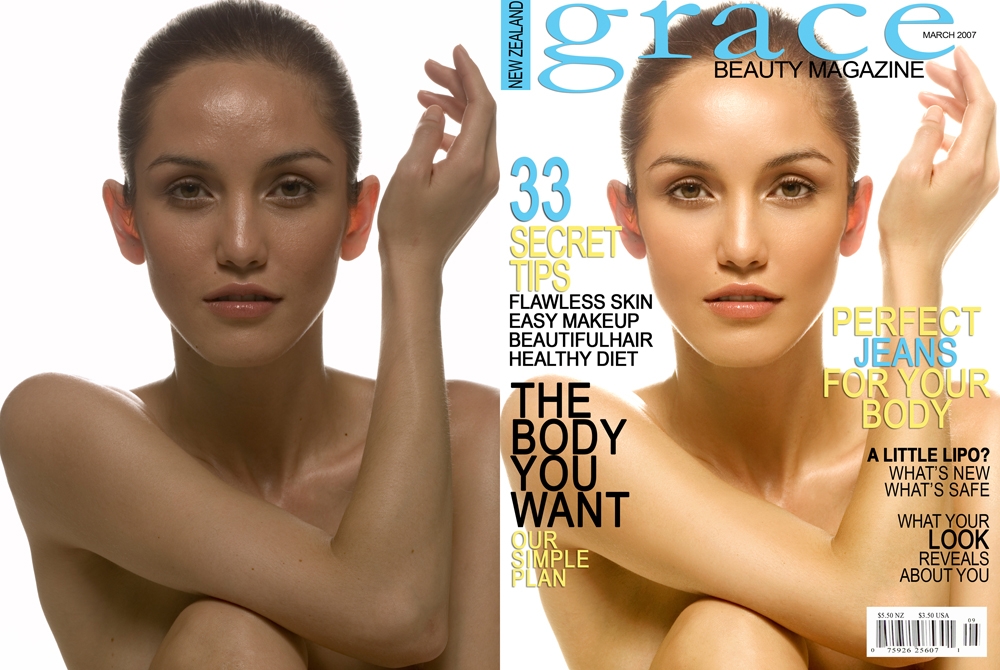 Here is a prime example of my work. The photographer sent me an image that was pretty good, a bit dark and warm. He wasn't sure if it was the right image for his project, but looking at it, I knew this was a gem. With the right amount of natural retouching, color correcting and cropping (which you can't see the original frame in the before), it changed this image to a WOW factor. Just subtle retouching and corrections can make an image a winner and a money making picture.
I believe the photographer bowed down to me, twice! My name is RA, the Sun Goddess! Aka, RA the High-End Retoucher.